Who doesn't love a free tool that gets the job done without a lot of fanfare? I know I do. These random gems find their way to my "check these out someday" list. As I was flipping through this list yesterday, I found a few that you might enjoy too. All are free with no annoying short trial and then buy offers. And there's nothing in this for me other than the chance to share them with you. Here you go.
9 Free Online Tools for Learning, Writing, and PDF Editing
1. PDF24 Tools
PDF24 Tools is a collection of free tools for working with PDFs and other file formats. This eliminates buying an expensive Abode license. Useful features include:
Convert PDFs to secure PDFs
Edit PDFs
The yawning divide between users and IT is as old and entrenched as the dawn of business-meets-technology.
No software installation required
Encrypted transfer for all files
All your files are automatically removed from the server within 1 hour of processing (this is a very good thing)
Use online or offline
Check It Out
https://tools.pdf24.org/en/
2. Internet Archive
What You Get
A library of millions of free books, movies, software, websites, and more.
Try their Wayback Machine to uncover long ago website pages. Here's a 1998 version of our website archived on April 20, 1999.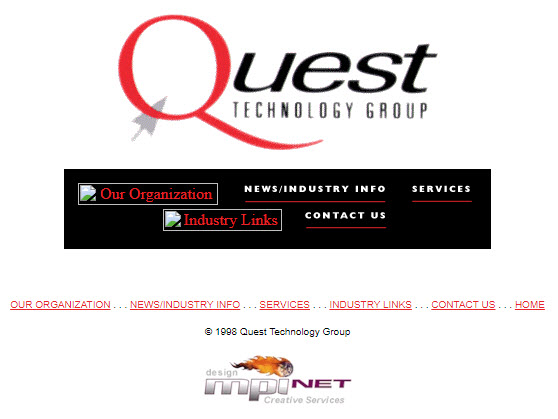 I had to laugh at the MPInet logo. If you've been in Orlando for a long time, you'll remember their vehicle careening around town with the shooting flame perched on the roof. I always thought it looked more like a blazing chicken.
Check It Out
https://archive.org/
3. Open Library
What You Get
Read free library books online from this Internet Archive service. All it takes is an email address to get your digital library card access.
Check It Out
https://openlibrary.org/
4. Instructables
What You Get
This is a community for people who like to make and share things. Learn how to make all sorts of out of the ordinary things. Even if you're not into the creator economy, the site is worth a visit.
Categories include:
circuits
workshop
craft
cooking
living
teachers
outside
Create, share and collaborate with their active community.
Check It Out
https://www.instructables.com/
5. eCorner
What You Get
True to their tagline "Where Entrepreneurs Find Inspiration" you'll experience ideas and inspiration from Stanford University. This includes smart insights from:
the Stanford Innovation Lab
Entrepreneurial Thought Leaders podcasts
videos
actionable articles on the latest topics
and a wealth of useful resources
Check It Out
https://ecorner.stanford.edu/
6. Untools
What You Ge
t
With a tagline like "Tools for better thinking" it was hard not to be curious about this site. They deliver an extensive collection of tools, templates, and frameworks for solving problems, making decisions, communicating, and making sense of systems.
This is on my must-explore-more list.
Check It Out
https://untools.co/
7. Describing Words
What You Get
Nouns need adjectives to give them personality. You feed this no-frills site your noun, and it responds with a list of describing words. The genesis behind this handy service was Project Gutenberg, the digitizing of U.S. copyright free books.
This was an unexpected result that I might have to think about. I'll let you decide.
Noun: technology
Adjective #1: clearly alien
Adjective #10: benign and peaceful
Check It Out
https://describingwords.io/
8. RhymeZone
What You Get
Rhyming words elevate your everyday writing from yawner to standout – or at least a bit more engaging. Simply enter your word and select from a collection of rhyming possibilities. You'll receive suggestions ranging from 2 to whatever-is-possible syllables.
Example: What rhymes with legal? There are 99 results and 61 almost rhymes.
Check It Out
https://www.rhymezone.com/
9. Decluttr
What You Get
If you've been wondering how to responsibly get rid of your dated tech clutter, this site is a great resource. I've used it to unload a dust-gathering collection of CDs and DVDs. They accept:
phones
tablets
iPads
MacBooks
media
laptops
game consoles
iPods
Apple Watches
They list the prices for everything they're accepting. When you're ready to sell, you tell them what you're sending, and they provide the free shipping with printable label.
Check It Out
https://www.decluttr.com/