Demystifying Technology Means More Confident, Informed Business Decisions

Do you dread conversations with IT people?
Do you wish you could get a simple English answer to your IT question?
Do you wonder if what you're hearing from IT really matters to you?
Do you feel like technology is a jumble of words?
Do you wish someone would draw a simple picture for you?


We understand how frustrating technology can be.
That's why we created The Questionary.
It starts with a simple "What is" explanation and a visual to turn words into an understandable picture. You can expand your knowledge with additional links and free resources whenever you're ready. Building on one word, phrase, or concept at a time reduces frustration and clearly connects the confusing dots.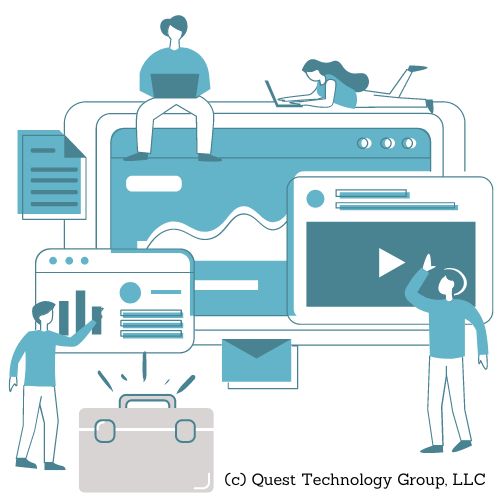 Becoming more technology-confident and informed is a valuable asset for today's decision-makers and leaders.
Ready to have a more informed, confident technology conversation? Start with a click on a baffling "what is".