How a Simple Solution Created New Customers - GrowinBytes Ed. 104
Published by Linda Rolf on 4/9/2018 and updated 11/16/2021
"What do our customers expect from us?" is a really basic question. During our first
it's-time-for-a-change
think session at Quest Mobility Solutions, this question was asked early and revisited often.
Our customers are a widely-diverse group in terms of the products, services and attention they need. Many of them have been with us since our doors opened. This customer loyalty is a privilege that we deeply appreciate and continuously nurture.
With any long relationship, however, it is easy for familiarity to cloud awareness. The default mindset was to say we knew our customers because they had a long history with us. That was flawed thinking.
Customers' needs and expectations naturally change over time. Their options for products and services are more readily available than they were in 2000. At the same time government regulations have significantly impacted our ability to deliver as we had in the past. Customers often are not aware of – or care about-- these constraints. Ultimately, it was a simple matter of meeting the customers' expectations without excuses.
Customers Want to Contact Us When It Is Convenient for Them
We knew we were missing opportunities for customers to contact us when it was convenient for them. As the team began to share conversations they had with customers, we realized they were handing us a simple solution.
We learned what our customers had come to accept based on what our competitors were delivering to them.
An easy remedy that produced immediate results was embedding a simple customer information form on every relevant web page.
Since we need to talk with each customer before we schedule an appointment or complete a request, we made it clear on each form that this was not a confirmed appointment.
For example, our page includes a new Request a Service Appointment form. The Rentals page offers the convenience of requesting their rental equipment, location and the rental dates. Each form is customized for that particular transaction.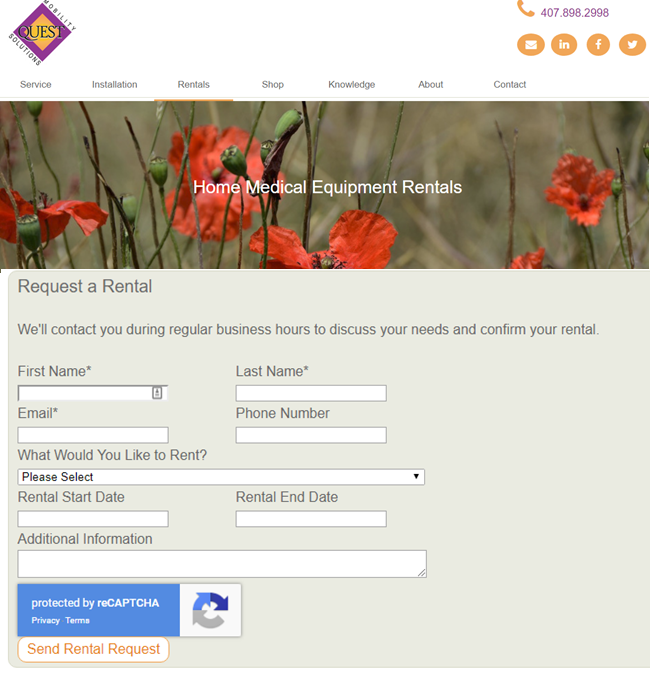 Even though we were certain these simple forms would be useful for our customers, we weren't prepared for how quickly we would receive validation.
A new customer found our website through a Google search and requested a service appointment the first day the new page and form were published.
Since the initial rollout of our new forms, we have consistently received new customer submissions. Each of these requests has been sent on a weekend when our physical store is closed.
GrowinByte 7
Start with easy-to-implement web forms that collect relevant information for the specific transaction. These are not the generic contact us forms that litter every website.
Tips for Creating Forms Your Customers Will Appreciate
We automatically add each new form submitter to a relevant smart list. These highly targeted lists are a source for ongoing customer communication and engagement. For example, a service customer will receive an automatic reminder to schedule his next maintenance visit.
It's important to set clear expectations with your customers. With our web forms, we stated that we would contact the customer during our business hours.

While that seemed clear to us (we didn't have to think about what those hours were), "business hours" can mean something very different to a customer. When a request is submitted, the customer immediately receives a "thank you" acknowledgment. Included is the reminder that we will be in touch during our normal business hours – and we clearly state those hours.
Since we need to talk with a customer before we schedule a service appointment, we make it clear on both the form and acknowledgement that this is not a confirmed appointment.
Targeted embedded forms offer convenience for your customer and build an effective communication channel. In our case this begins the conversation even though the appointment cannot be fully completed online.
GrowinByte 8
1) If you were your customer, how would you want to communicate with you? List 5 things that would lead to fewer steps for your customer.
2) Ask a trusted customer what you can add to your website that will simplify her ability to connect with you anytime, anyplace.
3) Oftentimes subtraction is a good thing too. What can you eliminate in your customer connection process? Again, ask a trusted partner who will be more likely to think like your customer than you will.
When you think like a customer, it becomes much easier to discover simple, overlooked conveniences that benefit both the customer and your company.
I hope you enjoyed your snack!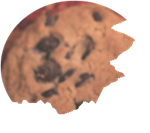 Linda Rolf
is a lifelong curious learner who believes a knowledge-first approach builds valuable client relationships.
She is fueled by discovering the unexpected connections among technology, data, information, people and process. For more than four decades, Linda and Quest Technology Group have been their clients' trusted advisor and strategic partner.
Linda believes that lasting value and trust are created through continuously listening, sharing knowledge freely, and delivering more than their clients even know they need.
As the CIO of their first startup client said, "The value that Quest brings to Cotton States is far greater than the software they develop."