Solve Billion Person Problems Like Google - GrowinBytes Ed. 105
Published by Linda Rolf on 5/1/2018 and updated 11/17/2021
I was browsing Amazon Prime Reading recently and discovered James Altucher's
Reinvent Yourself
. This eclectic collection of insights and wisdom from Altucher's podcast interviews become book #33 on my 2018 reading list.
This is one of many favorites. Larry Page, the co-founder of Google, painted a landscape of Google that extends far beyond search.
Solving "Billion Person Problems"
That's a mighty lofty goal, and Google is committed to doing just that. Alphabet has become the umbrella organization under which many Google companies will solve big scale problems.
One of Page's many quotes immediately leaped off the page. It was both inspiring in its clarity and daunting in the complexity of its simple vision.
"We want to build technology that everyone loves using, and that affects everyone. We want to create beautiful, intuitive services and technologies that are so incredibly useful that people use them twice a day. Like they use a toothbrush. There aren't that many things people use twice a day."
What a clear vision.
When we think of Google, the technical wizardry of compiling all of the answers to our word strings always comes to mind. A toothbrush seems so out of place.  And yet this very mystical search engine technology is, in fact, the toothbrush Google has created for us. In his elegant vision, Page has repackaged the complexity of technology into a simple relatable product that a billion people understand.
It's safe to say that most of us are not operating --- or even thinking --- at the billion person scope. But there is a fundamental purpose in this quote that scales for each of us.
GrowinByte 9
Let's start with the assumption that you are mentally invested in your company's long-range growth possibilities.
List 5 ways that your current products or services are like a toothbrush for your customers.
List 5 ways that your organization can innovate and create the toothbrush. Don't get bogged down in how or the practicalities of your ideas. Simply make the list.
If your creativity is ignited, keep going. 10 ideas are even better.
Think Bigger Than Incremental Changes
Sustainable growth only happens when we are continuously operating with a laser-focused long view. This means we have both the intention and the execution to solve everyday problems for the people we value. That is the simple reason that business exists. When we create committed customers, it is because we have solved a problem for them.
Cautious change is comfortable, but it will not become the toothbrush your customers seek.
If your company were gone tomorrow, what impact would that have on the people you serve today?
GrowinByte 10
Learning and ideas are best when shared. That's where inspiration flourishes.
We're continually adding new discoveries to our
Academy
.
Browse whenever you like.
Share a book or a resource that will foster more idea growth.
Connect with other idea contributors.
Keep learning and innovating.
I hope you enjoyed your snack!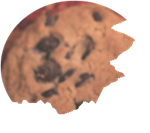 Join Our Curious Learners Community

Linda Rolf
is a lifelong curious learner who believes a knowledge-first approach builds valuable client relationships.
She is fueled by discovering the unexpected connections among technology, data, information, people and process. For more than four decades, Linda and Quest Technology Group have been their clients' trusted advisor and strategic partner.
Linda believes that lasting value and trust are created through continuously listening, sharing knowledge freely, and delivering more than their clients even know they need.
As the CIO of their first startup client said, "The value that Quest brings to Cotton States is far greater than the software they develop."