This Really Old Software Has to Go: Chapter 2 in the Series
Published by Linda Rolf on 3/15/2018 and updated 12/13/2021
If you recall from
Chapter 1 in this series
, our first team meeting triggered an unexpected burst of energy and insights. Of the many topics that bubbled to the top, it became clear that Quoins, our custom legacy software, had earned a much-needed retirement.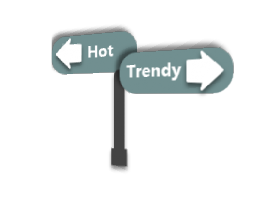 Why It Was (Past) Time for Change
How to Know When It's Time to Replace Legacy Software
Let me begin by saying that "legacy software" is not a phrase that should be shrouded in shame. Every successful company with a rich history has these reliable workhorses still delivering some ongoing value to the organization every day. The challenges with legacy applications arise when there is
little or no technical support for third-party applications
a lack of technical expertise or desire to maintain and modify internally developed applications
the forced dependence on obsolete hardware to power the software
a lack of integration with other internal and external applications
a security risk due to technical limitations or outdated architecture
The list is long. You probably have a few of your own to add.
Custom Software Was the Right Solution Then
More than 18 years ago Quest Technology Group developed Quoins to meet the specific business needs of Quest Mobility Solutions>. After a thorough analysis of off-the-shelf solutions available at the time, we decided that a custom software solution would best meet our needs. Having an experienced software development team available made the decision even easier. Quoins became the total package for point of sale, inventory management, purchase orders, invoicing, insurance billing and customer management.
Change is Inevitable
For Quest Mobility our immediate need for change has been driven not by the overall integrity of the software itself but by changes in our internal technology infrastructure. We made the shift from a server on our local network to a virtual machine with a remote VPN connection. The software performance suffered, and we knew something had to change.
There was also one essential feature of the software that has caused us concern for some time. We have continued to push it aside, but it is just false hope. An integrated third-party component has forced us to maintain a Windows XP PC on our network. This component is not compatible with newer versions of Windows.
We realized it was time to find a solution that would not only support our growth but also eliminate the single point of failure vulnerability.
How We Tackled the Elephant
Key Takeway #1: We Started with an Updated Business Analysis
We began by walking through and documenting all of the day-to-day workflows. Our customers are both B2B and B2C with products and services including
storefront retail sales
online sales
equipment installation
equipment service and repair both on premises and at the customer's location
medical equipment rental
Our analysis identified functions that Quoins was designed to support that are no longer needed. Conversely, new requirements have evolved over time. Rather than integrate these as new features into Quoins, we gradually adopted a combination of manual steps (commonly known as clunky workarounds) and third-party products.
Taken as a whole we successfully cobbled together a toolkit somewhat misaligned with internal productivity and customers' best experience.
What We Did Next
With an updated, prioritized business requirements list, we were ready to test drive an alternative to our legacy software.
Key Takeaway #2: A Technology Solution is Not Forever Never
One of the products we evaluated 18 years ago was QuickBooks. As a long-time user, it only made sense to include this in our list of candidates. It offered a disappointing set of features, and we were forced to dismiss it.
QuickBooks Online
18 years later we decided to give QuickBooks Online a second chance. How fortunate that we did. The product had matured significantly and appeared on the surface to include the features we needed.
We setup a separate QuickBooks Online version for the Quest Mobility team.
We Focused Only on the Essential Changes
We decided that all of the company financials would remain in an existing separate QuickBooks version. This approach simplified the implementation and eliminated the concerns that had prevented us from moving in this direction earlier.
Migrating 18 years of data from the Quoins SQLServer database to QuickBooks was quickly determined during our analysis to be completely unnecessary. Only the active customer data was migrated to QuickBooks Online. This was quickly done with an export from SQLServer and import into QuickBooks. All historical inventory and sales data is still easily accessible in Quoins. Again, this decision removed many of the obstacles to making any change.
Since some aspects of our inventory management had changed, we decided to add individual inventory items as needed rather than import all of the existing data. The investment in our thorough workflow analysis paid dividends in ramp-up time and the quality of startup data.
The team members were added with the appropriate access rights. Managing user permissions was a critical requirement, and we were eager to test this.
Key Takeway #3: The Team Speaks
Within two hours the new software was completely setup, customers imported and users added. Our customer team leader eagerly dove in, testing the functionality she knew was critical. Her conclusion: "I'm absolutely in love with this!"
Mobile Users
Our ingenuity in assembling software into solutions has served us well.
One of our large B2B clients has very specific requirements regarding signed invoices and delivery methods for all documents. Armed with iPads, an unlimited data plan and a collection of apps, our mobile team members have been able to support these customers in the field. However, we knew the process could be improved significantly. Steps were often missed leading to redundant handling and follow-up.
We definitely weren't prepared for the service teams' reaction when they were introduced to QuickBooks Online --- "Are you sure that's all there is to it? It seems way too easy."
All of the tedious steps and third-party apps have been replaced with one seamless work flow within QuickBooks. Not only have the paperwork requirements become more manageable but the time to receive payment reduced.
Key Takeaways
1) Take the time to clearly think through your current and future business needs.
Focus on process and people first.
Leave technology for another day.
Keep an open mind. Resist the temptation to dismiss an idea prematurely.
Don't get hung up on how things work. The answer might not be one big solution in a (figurative) box.
Focus on the essential services that support specific functions. You'll weave them all together into an integrated whole next.
Agree to continually add to the list. This exercise should become a living part of your company.
This exercise sounds time-consuming to any company committed to the day-to-day. The good news is this doesn't have to take a lot of time and will pay dividends as you move ahead.
2) Good enterprise software is never done. Established product providers are continuously adapting, developing and maturing to meet changing business demands. As we discovered, a solution that didn't meet our needs 18 years ago could not be dismissed as "forever never". Periodically revisit with an open mind what the market has to offer.
3) Get the right team in your company onboard from the very beginning.
Long time employees can easily become comfortable and complacent without realizing it. Those who light up at the possibilities will become your advocates for growth.
Encourage the naysayers to contribute positive ideas rather than focusing on solutions. This will help you discover the opportunities for team development.
Action Ideas You Can Do Right Now
1) Our journey was triggered by the simple shared thought about what customers want from us. As a leader in your organization, ask your team what one core value your customers need from you. It is quite likely different than the product or service that you routinely deliver. Dig deep for the answer.


2) Ask your team to describe one workflow bottleneck that needs to be fixed. Don't let the "how" get in the way. Just encourage the "what" and "why" to flow. Therein lies the real magic for change.


3) Describe what happens after your first customer interaction.


4) What would happen in your organization if your one piece of legacy software stopped working? How would your customer be impacted?


5) When is the last time your organization actively explored fresh software solutions?


Tags: Technology Strategy

Linda Rolf
is a lifelong curious learner who believes a knowledge-first approach builds valuable client relationships. She is fueled by discovering the unexpected connections among technology, data, information, people and process. For more than four decades, Linda and Quest Technology Group have been their clients' trusted advisor and strategic partner.
Linda believes that lasting value and trust are created through continuously listening, sharing knowledge freely, and delivering more than their clients even know they need. As the CIO of their first startup client said, "The value that Quest brings to Cotton States is far greater than the software they develop."