Success Secret 5: What Do You Do With Those Great Ideas?
Published by Linda Rolf on 3/12/2019 and updated 11/17/2021
5. Capture Those Great Ideas and Stay Focused
"If you have an apple and I have an apple and we exchange these apples then you and I will still each have one apple. But if you have an idea and I have an idea and we exchange these ideas, then each of us will have two ideas."
--- George Bernard Shaw
Ideas are the lifeblood of a company committed to continuous growth and value creation. The challenge with a fledgling idea is it requires time, resources and nurturing to become more than another shiny distraction.
We have never suffered from a lack of ideas. What did frustrate us was what to do with all of them.
What if we do this?
Does it make sense?
Who is it for?
How do we even make time to think about it?
To keep us on track with the immediate work at hand and still look to the future, we created this simple Idea Triage Workbook. Each idea is added to the workbook as it arrives. Instead of getting sidetracked with the details, we outsource our idea to the workbook for development in the future.
There is nothing unique about this process for analyzing and developing each idea. The purpose is to make it accessible and useful to everyone in the organization.
Some of the valuable results are:
Collaboration naturally occurs as team members share and contribute to idea development.
We frequently uncover connections among ideas that would likely not have been discovered.
The simple exercise of answering the fundamental why, who, and what questions has helped prioritize future initiatives.
We have a more closely aligned strategy and execution roadmap.
Only ideas that can be thoroughly vetted are allowed to advance.
An Idea Triage reader shared an unexpected, insightful comment with us --- "It helped me get past the fear of executing."
GrowinByte 21
Start Collecting Those Great Ideas
Download your free
Idea Triage Workbook
Begin adding all of those ideas gathering dust to your workbook. Don't get hung up on the details. The goal is to simply begin buiding your idea library.
I hope you enjoyed your snack!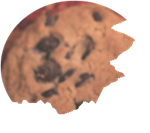 Linda Rolf
is a lifelong curious learner who believes a knowledge-first approach builds valuable client relationships.
She is fueled by discovering the unexpected connections among technology, data, information, people and process. For more than four decades, Linda and Quest Technology Group have been their clients' trusted advisor and strategic partner.
Linda believes that lasting value and trust are created through continuously listening, sharing knowledge freely, and delivering more than their clients even know they need.
As the CIO of their first startup client said, "The value that Quest brings to Cotton States is far greater than the software they develop."