Success Secret 8: Seth Godin Helps You Get Unstuck
Published by Linda Rolf on 3/12/2019 and updated 11/17/2021
8. Get Unstuck
"There are a thousand thoughts lying within a man that he does not know till he takes up the pen to write."
– William Makepeace Thackery
It's not that you suddenly wake up one morning without one single thought. Your mind is a vast empty wasteland. Not even close.
It's quite the opposite.
You have so many competing priorities and half-done ideas that you simply hit the overflow level. Sound familiar? Of course it does. It happens to everyone.
When you hear that familiar voice in your head saying "I'm overloaded and I don't know where to go next", just stop and make a list. Yes, you're back to writing things down again. I know from too many of my own meltdown moments that my trusty spiral notebook and blue V5 Pilot pen untied my mental knots.
Just start writing until you have completely exhausted every last thought.
Every possible person you can ask to vet your new service idea
Every possible reason why this new product is a terrible idea
Every possible reason why this new product is going to be a phenomenal success
Every possible pricing combination you can offer for your services
Every person who might not see your post on social media
Every person who has contributed to your success
Everything that could possibly go wrong today
Everything that could possibly go right today.
A huge thanks to Seth Godin for sharing this exhaustive"every" practice in 2014. It has worn me out many times and made me laugh at myself way too often. You will be amazed how far the edges of your "every" imagination will take you.
GrowinByte 27
What Has You Stumped and Unable to Gain Traction?
Let's put your thought-writing habit to use. Start your "every" lists.
How long was it before you started laughing?
I hope you enjoyed your snack!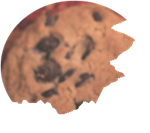 Linda Rolf
is a lifelong curious learner who believes a knowledge-first approach builds valuable client relationships.
She is fueled by discovering the unexpected connections among technology, data, information, people and process. For more than four decades, Linda and Quest Technology Group have been their clients' trusted advisor and strategic partner.
Linda believes that lasting value and trust are created through continuously listening, sharing knowledge freely, and delivering more than their clients even know they need.
As the CIO of their first startup client said, "The value that Quest brings to Cotton States is far greater than the software they develop."